DXpeditions
---
VK9DLX/VK9LM - 2014
---
TX5K - 2013
part of Cordell Expeditions
---
ZL8X - 2010
---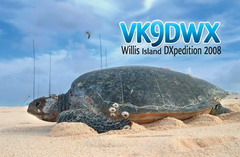 VK9DWX - 2008
---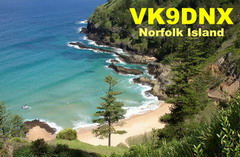 VK9DNX - 2007
---
VK9DWX - Guestbook
Paul vk2hv (05 August 2008)
Wish you all a safe trip and hpe to work you on 40mx CW..enjoy...Paul vk2hv
---
Bill \ (11 August 2008)
Hallo:
Gutes Glück zur vollständigen Mannschaft! Nett zu Robert auf der Mannschaft. DAS GANZES Beste!

73
Bill N2WB &quot,Wild Bill&quot,
---
John W9ILY (18 August 2008)
Best wishes for a safe trip and good prop to the &quot,black hole&quot, of the Midwest USA. I'll be listening for you for an all time new one. MANY THANKS for your wonderful efforts!
---
Mike (24 August 2008)
Got my holidays booked ready for October 9th. Have a safe trip and look forward to working you in the pileups.
---
Donovan/ZS2DL (25 August 2008)
Good luck for the trip and please dont forget about us boys in Africa!!
73
Donovan, ZS2DL
---
Finn Jensen HS0/OZ1HET (04 September 2008)
All my best wishes for a good and safe trip and hope to work you on CW.
73 Finn HS0/OZ1HET
---
Fritz (05 September 2008)
Good luck, a lot of fun, many qso´s and see you again at home. Fritz DL7ON
---
kees PA7CG (06 September 2008)
hi, wish you all a safe trip and hope to work you for new DXCC @ CW. anny band
73 kees
---
Tom - GM4FDM (11 September 2008)
Good luck guys - need Willis on CW! and also RTTY! Listen out for my puny signal!
---
Andree (22 September 2008)
Hello friends,
I wish you good luck, best weather and good condx on willis which we had also on Ducie.
I hope I can work you on topband,
have a save trip....
vy 73 Andy DL8LAS
---
[1]
<< Back
1
2
3
4
5
6
7
8
9
10
Next >>
[59]