Current DXpedition
Timor-Leste DXpedition 2023
---
Past DXpeditions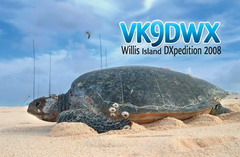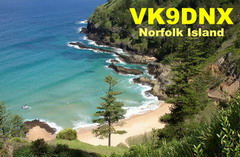 ---
The LAGUNARIA DX GROUP is named after lagunaria patersonia, or Norfolk Island Hibiscus, one of the most beautiful flowers on Norfolk Island, the place where the first DX-pedition of this group took place.
The LAGUNARIA DX GROUP is a group of dedicated DXers, many of them highly experiencend DXpeditioners to numerous places around the world. All of them own a strong contest background and are members of the Bavarian Contest Club (BCC). Their callsigns can be found in all major contests around the year.
The LAGUNARIA DX GROUP combines operating skills with profound knowlegde of radio-propagation. The group does not only operate the highbands but also has a clear focus on the lowbands mainly on 160m and 80m.
The LAGUNARIA DX GROUP has developed new antenna configurations especially to be used in DXpeditions (WILMA).
The LAGUNARIA DX GROUP has carried out four DXpeditions so far (VK9DNX, VK9DWX, ZL8X and VK9DLX/VK9LM) and was the technical and operational brain during the TX5K DXpedition to Clipperton Island in 2013.